After I had posted the introductory blog, I made the decision to change up my hairstyle.
This was the inspiration for my old haircut …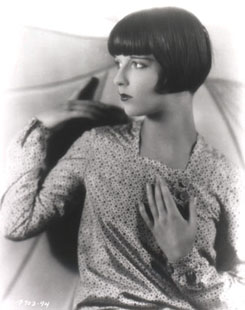 This is actress Louise Brooks. In all actuality, I showed my haircut guy pictures of Christina Ricci, who I resemble, during and right after her Speed Racer days, and this is how it turned out.
Saturday, I asked for a longer more layered bob. I had seen this blog entry on Glamour and had researched more… I loved the bangs (This is Gemma Arteron)

The rest of it is a mix of Katie Holmes' famous bob and a general "layered bob" look (I forgot to take my printed pics down when I got my hair cut. I'm severely visual, so I always show pictures so I can get across what I am thinking of).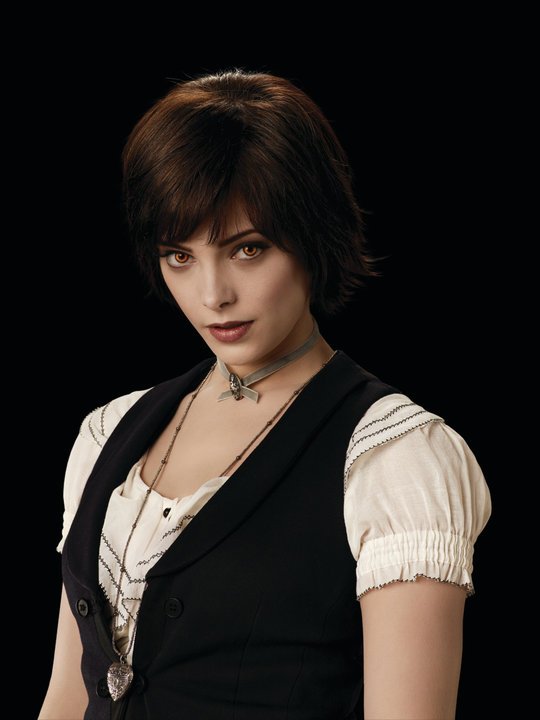 I decided along with the new hair, I would learn how to style it different, since my bob had been pretty much a single style the whole time. I wanted something that would look good a little messy, since my other one looked best sleek, and after a couple of days my hair wouldn't be so sleek anymore. I also wanted to be able to change my look up- I missed playing with my hair and curling it or styling it.
Yesterday, I was inspired by Alice Cullen (my favorite vamp in the Twilight series- I'm extremely Team Jacob) and tried to flip it out and have body.
Well, it kind of worked. My hair was really cut to turn in, so it would be fighting against what it wanted to do to make it flip. And my hair is shorter, so I ended up looking more like it was just messy. But, I thought it went all right and since it went OK, I will try again soon (I haven't had time this morning, too busy with a tired baby in the midst of a growth spurt).